Aquascape
PLUMBING
CONSTRUCTION
INDUSTRIAL
SERVICES
43A, JALAN SRI CEMPAKA TAMAN CEMPAKA, 31400 IPOH PERAK, MALAYSIA
Introduction
---
Aquascape Resources is a construction company providing various services including residential and industrial renovation, plumbing services, roofing works, welding works, waste water and firefighting services.
Aquascape Resources has full in house capabilities and we offer our services throughout Malaysia. We believe that our market advantage is the knowledge and experience. The majority of our works is based on consultant or client recommendations.
Project costing is a major factor on why we have been chosen many times. Our strategy has been to maintain a lean company and hire the additional personnel on a contractual basis. With good procurement and strong project management skills we are able to handover projects to clients on a timely manner and at a fraction our bulky competitors.
We have undertaken numerous projects with varying scope and levels of difficulty. As for clients requesting swimming pools we have various solutions based on their budget. We work in a professional manner and up to date with proper documentation.
Our Core Services
---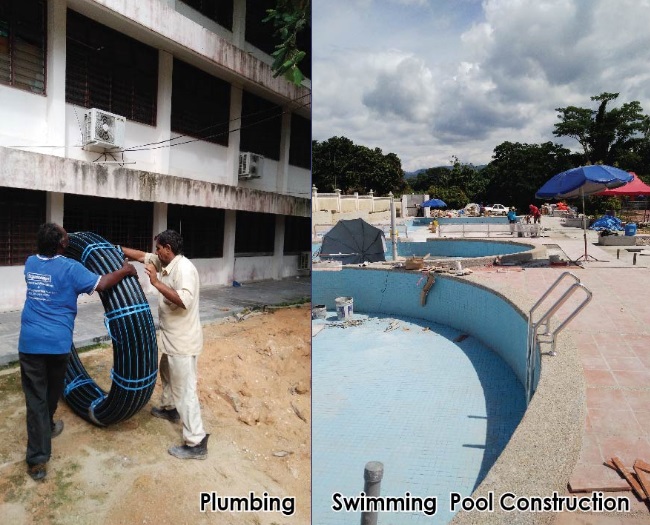 Aquascape Resources is a Perak based company specializing in Water & Liquid pumbing and related Engineering Services.
Our services include:
Plumbing Contracts (Residential & Commercial Projects).
Water supply Pipe laying & Connection.
Industrial Pumps & Related Pipeline Fittings.
Fire Fighting Pipeline & Fittings.
Minor & Major Residential Plumbing Work.
Swimming Pool Chemicals.
Electrical Wiring & Switch Board.
Single & 3 phase wiring for Motors.
Motor Supply.
Motor Recoiling Service.
Pumbing Solutions.
Water Filters, Water Storage Tanks.
Water Proofing.
Fish Ponds.
Fibre Works.
Drainage & Sewerage Work.
PVC & Poly pipe related Work.
Roof Gutter Repair
Our Mission
---
To be a Solution provider with excellent Products and able to deliver top quality service meeting the standards of all our clients
Our Vision
---
To be an inspirational corporation that is able to harness and develop the intrinsic ability of all our employees and associates to be leader in the Water Engineering Systems & Solution in Malaysia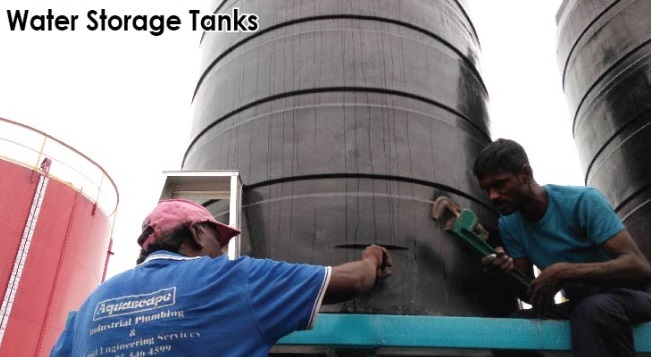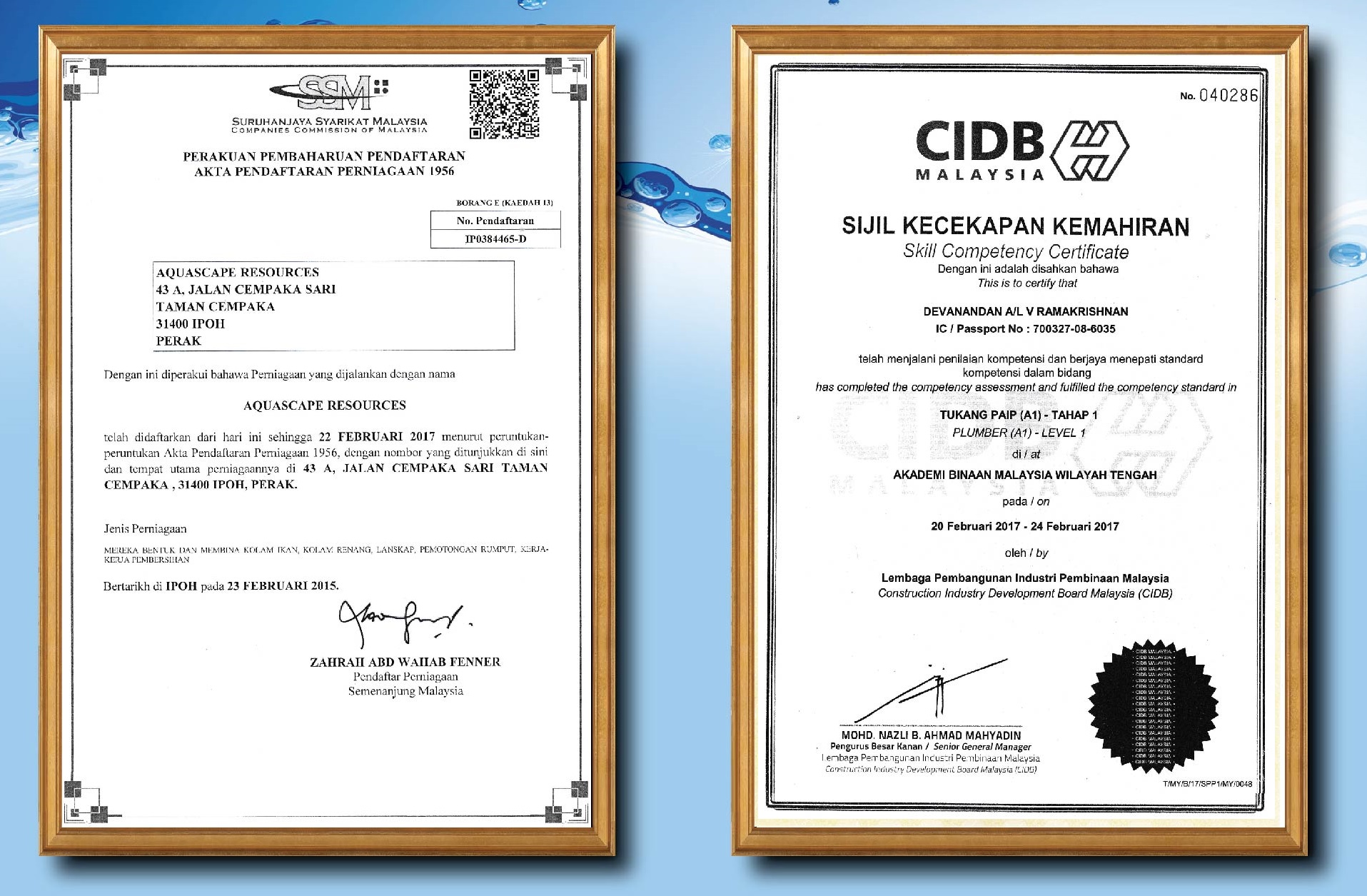 Certificates
---
Suruhanjaya Syarikat Malaysia
CIDB